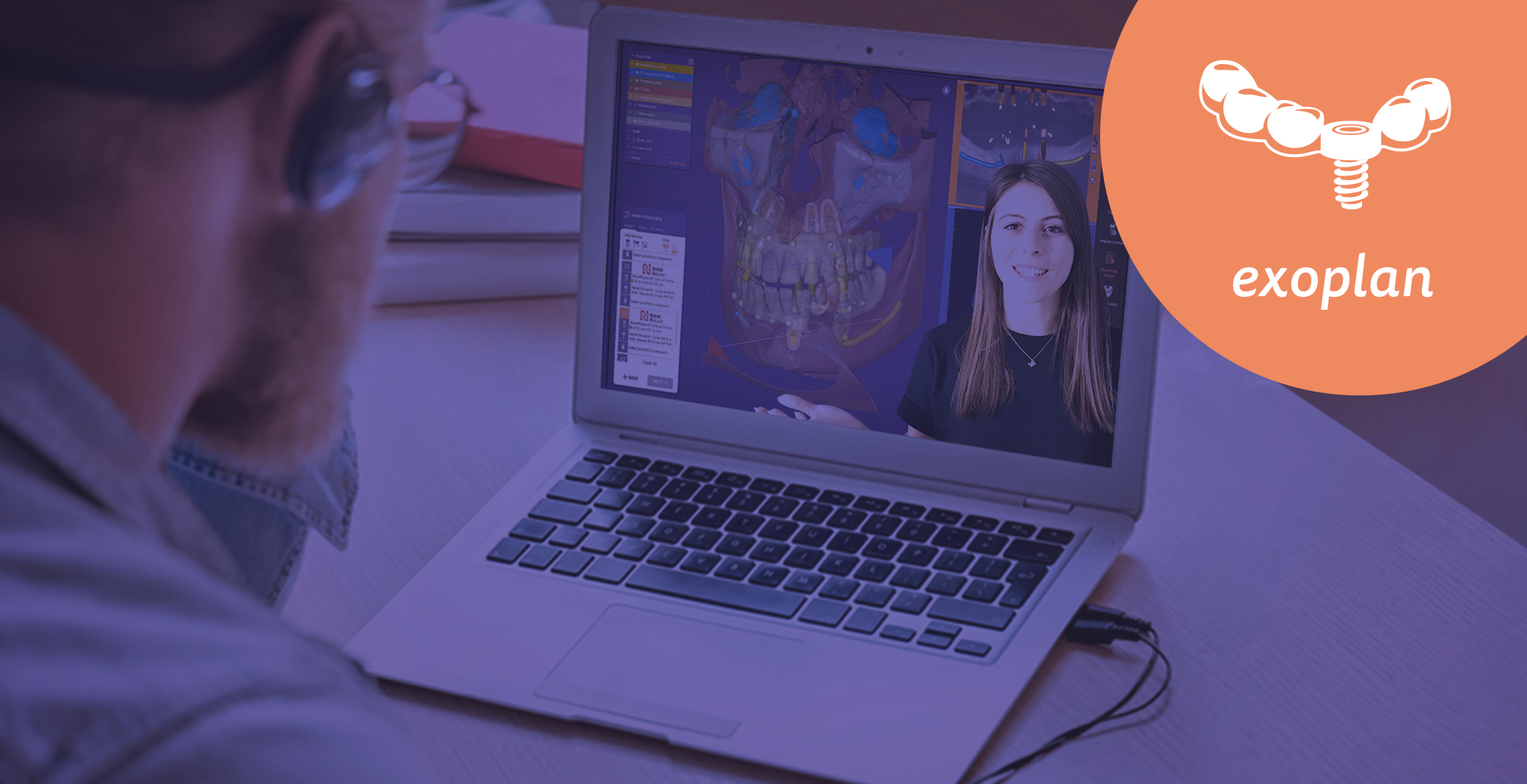 Yes, we can offer you personalized, introductory training sessions with our technical helpdesk specialists! Book your introductory training sessions with our technical helpdesk team.

Our team put together great courses to ramp up your skills, so you get the most out of your exocad software. Select from a variety of topics like DentalCAD or exoplan core basics, release highlights introduction, module how-to's, system checkups and more. These sessions are customized and geared toward your specific questions. You also receive a certificate after successful completion of the course! Add-on module training packages can also be purchased at a special price according to our bundle offers. These are then organized in multiple sessions.

How does it work?
Once you have purchased a training session in our exocad shop, our technical helpdesk team will contact you and offer to book an individual timeslot in our team calendar.
Our introductory training sessions are individual sessions specifically organized for your laboratory or clinic. Up to 25 employees (for exoplan up to five employees) can register and participate in this training. After you have registered, the training will be conducted using Goto Webinar. Important: Each participant who wishes to receive a certificate must register individually with an email address and log in with a separate PC at the time of the training.
Our trainer will also be happy to answer your questions related to the purchased topic during the training. The training will be recorded and made available to you afterward.
What is required?
A stable internet connection is required, as well as a headset and/or loudspeaker and microphone. Training is only offered to end users with a valid license. Before we schedule the training, you will be asked to provide us with at least one license number used in your laboratory or clinic.
If you have any further questions about the services offered here beforehand, please feel free to contact us.